Mariana Cázares Morales

Mariana Cázares is a Software Engineering student at CETYS Universidad, currently finishing her sophomore year. At school, Mariana belongs to the Engineering Student Council and participates in the annual Engineering Exposition of her school. She is passionate about science and technology and is looking forward to spending the summer doing research. In her spare time, Mariana enjoys reading, watching YouTube videos, and learning to play the piano.
Angel Enrique

My name is Angel Enrique, and I will be a senior at Olathe High School. My passion for engineering and science began at a young age. I was introduced to engineering through my dad's custom automotive business, and my passion for science began after I purchased a saltwater aquarium. On my free time I love to draw and paint, work on my car, and ride my dirt bike.
Devashi Ghoshal

Devashi Ghoshal is a sophomore at Del Norte High School. She is an Indian Classical vocalist and teacher. In school, she has participated in Science Olympiad and Future Doctors of America, which continue to inspire her interest in the sciences. She enjoys running, cooking, and listening to music in her spare time.
Ben Konecny

My name is Ben Konecny and I am a junior at Poway High School. I enjoy playing water polo, going to the beach, and hanging out with friends. I also like working with computers and learning more about biology.
Yuhsuan Lee

My name is Yuhsuan LEE. I am major in chemistry and completing my junior year in National Tsinghua University in Taiwan. I'm passionate about science and extremely interested in chemistry and biology. When I am free, I'd like to listen to music and reading all kinds of books.
Sankalp Nigam

My name is Sankalp Nigam and I am a junior at Irvington High School in Fremont, California. I love watching and playing all types of sports. In my free time, I listen to music, hang out with my friends, and enjoy watching television. Not only do I love sports and other activities, but I also love the sciences, especially Chemistry and Biology. In the future, I hope to become a health professional and help make the world a better place.
Roxana Sida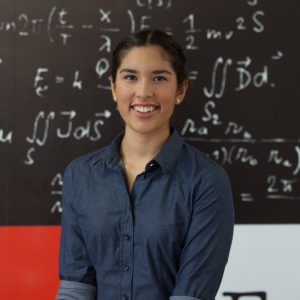 Roxana is a second-year undergraduate student at CETYS University located in the beautiful city of Ensenada, Baja California, México. She is pursuing a BS in industrial engineering; which is really ironic since she's studying a major that doesn't have anything to do with computational biology or biochemistry. However, she will figure out (eventually) how to combine her passion for science with industrial engineering. On her spare time, Roxana enjoys listening to music, doing exercise and sleeping; this last activity has become almost nonexistent in her life since she started college, so she appreciates sleeping more than ever before.
Vainavi Viswanath

Vainavi Viswanath is completing her sophomore year at Canyon Crest Academy. She is passionate about computer science and biology. She competes in Science Olympiad and FTC, a robotics competition, every year. She also teaches local elementary and middle school girls coding and engineering in the club Girls Who Code. In her free time, Vainavi enjoys dancing, reading, and playing piano.