Cynthia Chen

Cynthia Chen is a rising senior at Canyon Crest Academy. She loves biology,
chemistry, and computer science. In addition, she is both a coach and participant of Science Olympiad. In her free time, Cynthia likes to read, draw, and play the violin.
Jessie Gan

Jessie Gan is a rising sophomore at the San Diego Jewish Academy. She is especially interested in Biochemistry and Immunology. If not swimming laps or having her nose stuck in a book, Jessie is always doing something with her hands. She is an avid origami enthusiast and artist.
Gaurie Gunasekaran

Gaurie Gunasekaran is a Junior at Canyon Crest Academy High School. She loves the field of biology and medicine and hopes to be a neurosurgeon in the future. She volunteers at the Post Anesthesia Care Unit every week at the Scripps La Jolla Hospital in an effort to give back to her community in any way she can. She enjoys playing doubles tennis with her twin sister on her school's varsity tennis team. In her free time, Gaurie likes to sing Classical Carnatic music, play the trombone, and read.
Mason Holst

Mason Holst just finished his freshman year at Canyon Crest Academy. He loves all areas of science and engineering, but most of all physics, biomedicine, and technology. Mason is a member of the CCA robotics team; participates in the science, math, physics, and astronomy Olympiads; and tutors other peers at his school. With his free time, he loves to play the piano and viola, practice Taekwondo, and read up on whatever interests him at the moment.
Tyler Kraft

I am Tyler Kraft and I have a senior at Ridgway High School in Southwest Colorado. I am passionate about engineering, mathematics and sciences such as chemistry, biology, and astronomy. In my free time, I usually play soccer, basketball, ski, and hike.
Dhruv Kumar

My name is Dhruv Kumar and I am a freshman at Rancho Bernardo High School. I compete in Science Olympiad every year and also teach children how to code. I am passionate about biology, chemistry and coding. In my free time I like to volunteer at local community organizations, play basketball with my friends, watch television, and read.
Emmanuel Ledesma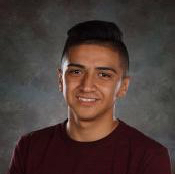 Emmanuel Ledesma is a rising senior at Olathe High School in Colorado. He is passionate about engineering and computer science. In his free time, Emmanuel will go on a hike or play basketball with his friends.
Kien Malarney

I am Kien Malarney and am finishing my first year of undergraduate at UC San Diego. At UCSD, I am pursing BS in Biochemistry/Chemistry. My interests include microbe–microbe interactions and structure-based drug design. In my free time, I like to cook, read, and learn about things.
Neel Mittal

Neel is a student at UC San Diego studying bioengineering and bioinformatics. He is an intern at the Devaraj Lab, where he participates in chemical biology research. Neel enjoys coding and computational biology, and hopes to pursue a Master's degree in genomics after graduation. In his free time, he likes to play the trombone and video games.
Michael Tu

Michael Tu is a rising junior at Del Norte High school. In school, he enjoys all things biology, also an active member in Del Norte's Science Olympiad team. In addition, he is a coach for Science Olympiad in a local middle school. Outside of school, he can be found playing tennis, reading books, or, more often than not, sleeping in his nice, comfortable bed. His hobbies include hiking, camping, and hanging out with friends.
Vainavi Viswanath

Vainavi Viswanath is completing her junior year at Canyon Crest Academy. She is passionate about computer science and biology. She competes in Science Olympiad and FTC, a robotics competition, every year. She also teaches local elementary and middle school girls coding and engineering in the club Girls Who Code. In her free time, Vainavi enjoys dancing, reading, and playing piano.