Michelle Hoy

My name is Michelle Hoy. I am a senior at Montezuma-Cortez High School in Cortez Colorado. I participate in many activities such as theatre, colorguard, band, and knowledge bowl. I am also the leader of an improv troupe known as the Impulsive Improvisers. I have taken three years of French and am now the president of the French and Spanish club.
Ethan Lan

My name is Ethan Lan. I am a junior at Northwood High School. I love science and sports. I also enjoy reading, drawing, and playing the clarinet. I work hard and enjoy helping others. In my free time, I like to play games and have fun.
Amy Liu

Amy Liu is a flutist, pianist, and master procrastinator who will be a senior at Mt. Carmel High School. She is currently the field drum major of the Mt. Carmel Marching Sundevils. In addition to the arts, Liu has a love for science and is especially interested in both physics and chemistry. After high school, Liu hopes to continue to thrive and flourish. She wishes to one day become a doctor and help others as a way to give back to the community.
Thuy Tien Nguyen

Thuy Tien Nguyen pursues her love for Chemistry at University of California, San Diego as a Pharmacological Chemistry major. She wants to become a research pharmacist to find a better cancer treatment. In Pharmacology class, she met Dr. Amaro; mutual interest sparked; and she joined the lab. She is studying protein IKK2, an important drug target for cancer, under Jamie. On the side, Thuy Tien is a volunteer at Cross-Cultural Center, a short distance bicyclist, and a karateka.
Hillary Pratt

Hillary is a rising senior Chemistry major at Washington & Jefferson College (W&J) located in Pennsylvania. During her time at W&J, Hillary has received a variety of honors for her studies and has been inducted into Alpha Lambda Delta, Gamma Sigma Epsilon, and Gamma Sigma Alpha honor societies. In addition to her studies, she is a member of Delta Gamma sorority, Student Affiliates for the American Chemical Society (SAACS), and the Rotaract club and volunteers her time at the Tri-County Patriots for Independent Living (TRIPIL).
Olivia Shiah

Olivia Shiah just completed her junior year at Canyon Crest Academy. She is passionate about biology and helped found her school's iGEM team, which participates in a synthetic biology competition. She is also interested in computer science and volunteers weekly at a local programming school where she helps teach classes. In her spare time, she enjoys swimming, playing waterpolo, and knitting.
Shreya Shriram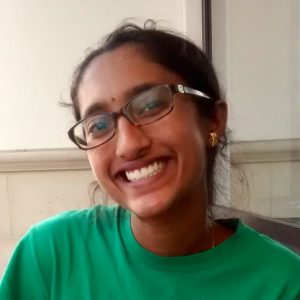 I am a junior in Canyon Crest Academy. My two favorite subjects are biology and chemistry, and I hope to study molecular biology in college and ultimately become an oncologist. I have participated in several science-related activities and clubs at my school, and am excited to do hands-on research this summer at the BioChemCoRe program. In my free time, I like to read books, sing, go on road trips, and go to the beach with friends.
Andrew Wilbur

My name is Andrew Wilbur, and I am a third year student at UC San Diego studying Chemistry/Biochemistry. After finishing my degree, I plan to go to graduate school to pursue research in some realm of biophysics.
Program Leaders
Lynnlee Duck- Reynolds

Lynnlee just finished her junior year of high school at Pacific Ridge School. An avid runner, Lynnlee is on varsity cross-country and track. She hopes to pursue her interests, French and Pre-med, in college; she aims to become a physician.
Divya Ghoshal

Roxana Sida Elguea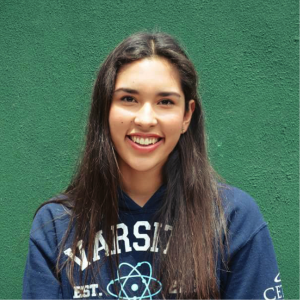 Roxana is a first year undergraduate student at CETYS University located in the beautiful city of Ensenada, Baja California, México. She is pursuing a BS in industrial engineering; which is really ironic since she's studying a major that doesn't have anything to do with computational biology or biochemistry. However, she will figure out (eventually) how to combine her passion for science with industrial engineering. On her spare time, Roxana enjoys listening to music, doing exercise and sleeping; this last activity has become almost nonexistent in her life since she started college, so she appreciates sleeping more than ever before.
Sona Trika

Sona Trika has just completed her senior year at Del Norte High School and will be attending UC Berkeley in the fall. This is her second summer attending BioChemCoRe and she is excited to continue research. In her free time, Sona enjoys spending time with friends, dancing, and trying new cuisines.